Feel-Good Festival in Terme Šmarješke Toplice
15. 10.–30. 12. 2018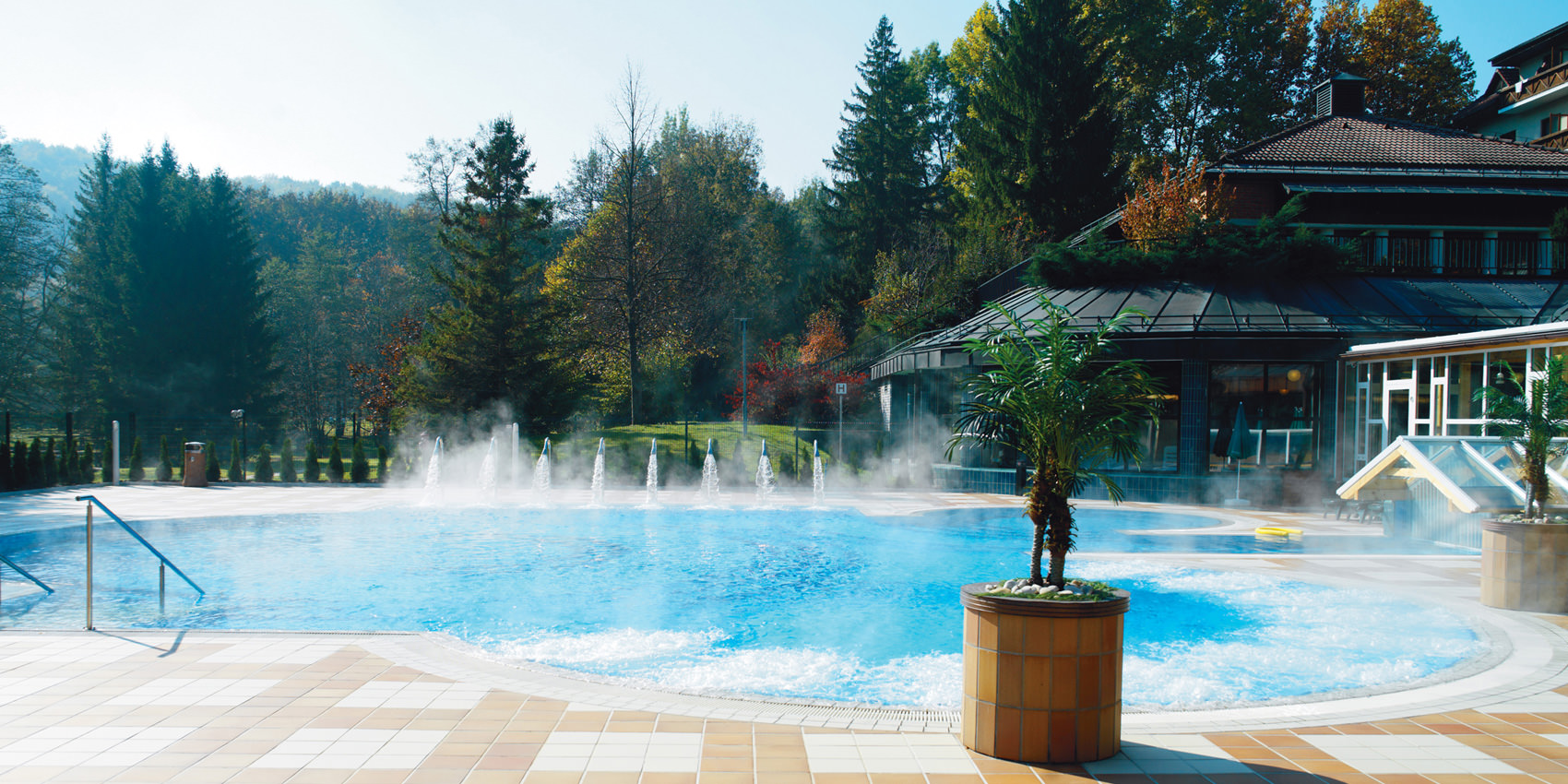 This autumn, you're welcome to visit Terme Šmarješke Toplice. In the middle of the forest  and meadows, you're bound to forget all your worries and replenish your energy reserves for new challenges. Autumn is a great time to visit our thermalpool. In the mornings, when the sun is coming up the romantics can watch the autumn mists rise from the pool. The Wellness center Vitariumis sure to charm you with excellent surroundings and services for the body and soul.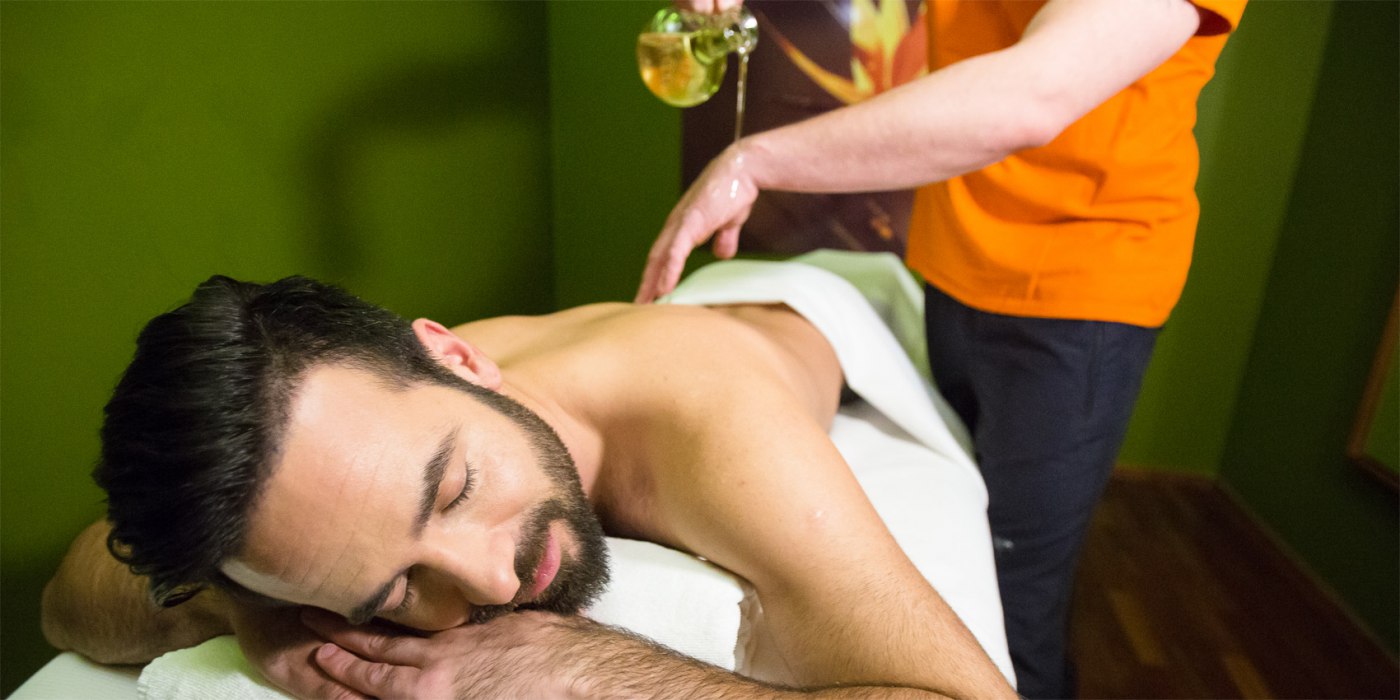 The programme includes:
Lodging with half board,
welcome drink,
unlimited swimming in outdoor and indoor thermal pools,
1 x all-day entrance pass to the world of saunas,
recreational guided hikes, Nordic walking, stretching, yogalates, morning walks with stretching and breathing exercises, aquafit,
animation programme.
Additional animation:
All-natural scrubs after 5 pm,
amazing sauna rituals Wednesday through Sunday in the evenings,
nudist bathing on Fridays and Saturdays after 7 pm at Petrov's pool,
every Sunday: relaxation with Tibetan bowls in the saunas.
Services at great prices:
Coconut treatment with massage (60 min.) – Special price: 42 € (Regular price: €60),
Chocholate body treatment (60 min.) – Special price: 42 € (Regular price: €60),
Relaxing and detoxifying bath for one (20 min.) – Special price: 21,60 € (Regular price: €24).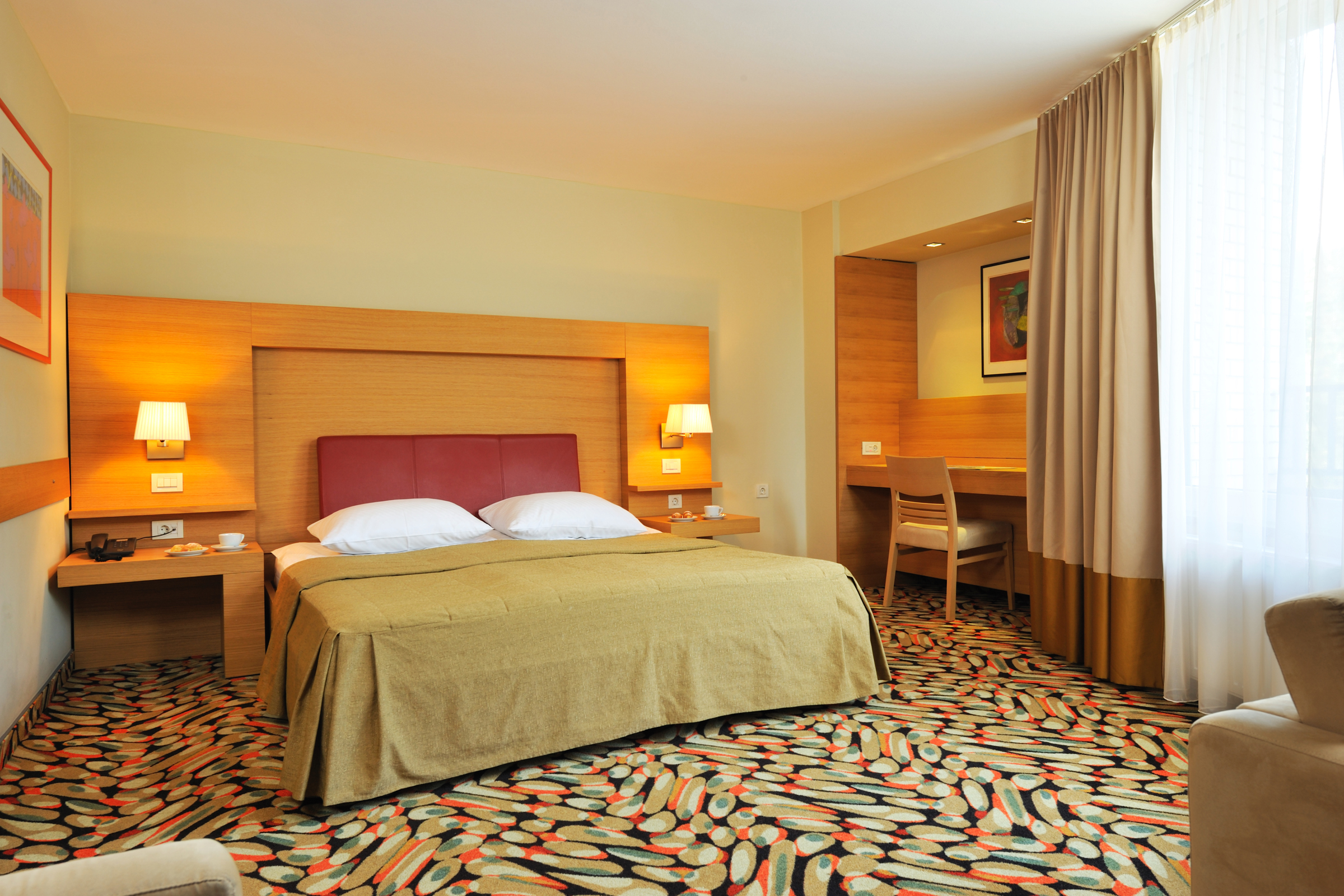 Comfortable rooms, spacious suites and a luxurious presidential suite for the most refined taste await you. Relax in the embrace of the unspoilt landscape with top-notch wellness services at the spa that has received the award for the best Slovene wellness centre and the National Geographic Traveller Luxury Spas award.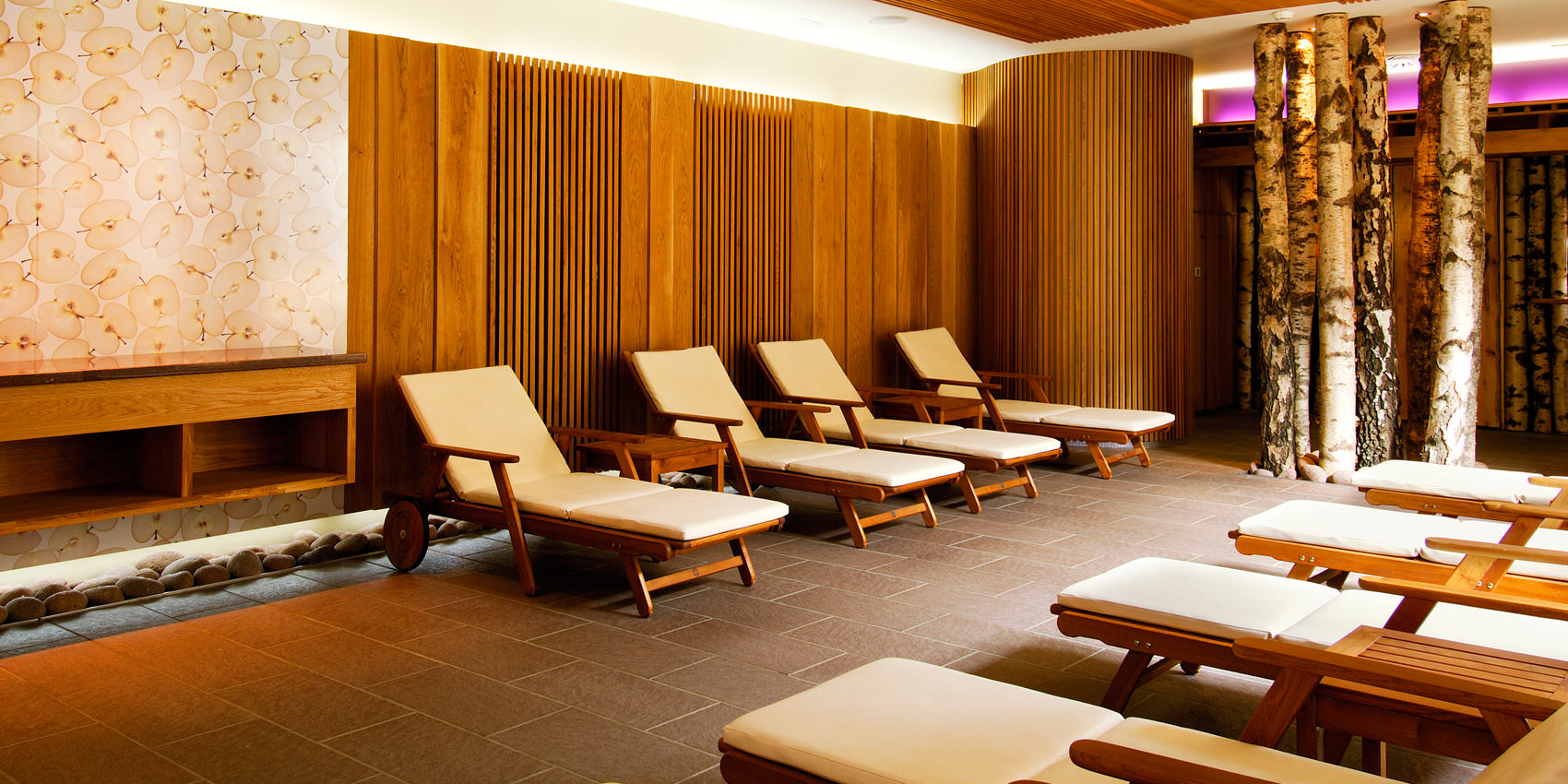 Vitarium Spa&Clinique medical wellness centre
Vitarium Aqua wellness centre, the world of thermal pools, saunas, popular peeling treatments, wraps, massages and relaxing baths further enhances our offer. It's a haven where stressed-out people come to unwind and recharge their batteries with the help of healing thermal water, sophisticated aromas and relaxing music. 
Discounts:
During school holidays, 1 child up to the age of 14 and children up to 6 in a room with two adults have free accommodation.
Children up to 6 can stay in a room with two adults free of charge, children from 6 to 14 have a 50% discount.
Members of the Terme Krka Club have a 10% discount on accommodation.
Surcharges:
Tourist tax per person per night.
Free wireless

Free parking

Disabled friendly

Medical supervision

a fitness studio