Healthy Ageing programme – for a longer and better life
6. 1.–30. 12. 2020
Prevent premature ageing:
Unfortunately, we all see and feel the consequences of ageing and nobody can avoid them. However, we can slow down the ageing process by influencing our biological age. A healthy lifestyle helps us maintain the quality of our everyday routines both physically and mentally alike.  
The Mediterranean diet
The Mediterranean diet has a positive effect on your physical and mental health. It is rich in olive oil, nuts, fish, Mediterranean herbs, fruit and vegetables. Among the fats prevail unsaturated fats, especially those with omega-3 fatty acids, and there are lots of antioxidants. It improves your general wellbeing and digestion, lowers the level of cholesterol in the blood, while stimulating your brain activity, improving mental ability and slowing down the ageing process. 
The programme for a better and longer life includes:
5 x  half board accommodation,
a medical examination,
diagnostics - body composition analysis (water, fat and muscles),
treatments: back exercises, a scrub, a fango wrap,
physical activities: Nordic walking, water aerobics, gym,
relaxation services: breathing exercises, a classic massage, baths, relaxation exercises by the sea.
*The final price of the package may differ depending on the selected accommodation date.
Table of services (Salia Wellness Centre)
Healthy Ageing – for a longer and better life

1. Reception upon arrival

3. Body composition analysis and consultation

4. Relaxation exercises by the sea

1. Aroma sea exfoliation scrub

2. Fango body wrap (salt-pan mud)

4. Detox massage using lymphatic drainage techniques    / 50 min.

5. Classic body massage with almond oil    / 50 min.

6. Reflexology foot massage

7. Relaxation massage bath

8. Saunas (infra-red, Finnish, steam, aroma, Finnish with Himalayan salt)

2. Spine exercises (with a physiotherapist)

3. Nordic walking (with an instructor)

4. Water aerobics/pool exercises

5. Exercising with a sports coach

Tea party (at the end of the programme)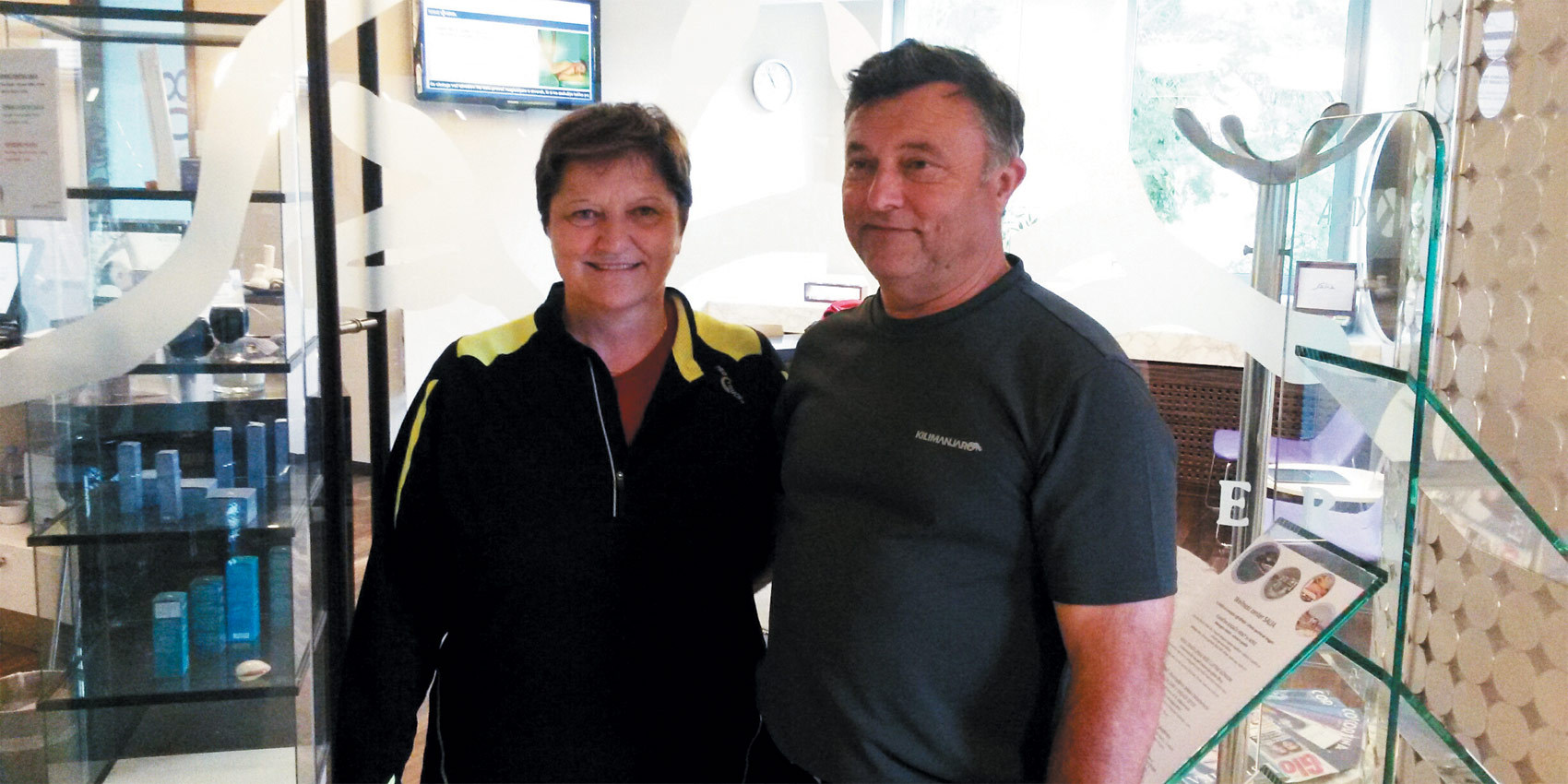 Marta and Drago, Healthy Ageing programme participants.
Marta and Drago were one of the most cheerful, talkative as well as active guests in Strunjan. They usually set out exploring the European capitals and faraway places with their travel buddies; however, they already knew the chosen destination this time so they wanted to experience something different, and as Marta likes to say – do something for themselves. After thoroughly checking different holiday medical and relaxation programmes on the Internet, they finally chose the 5-day Healthy Ageing programme – for a longer and better life at Talaso Strunjan. At the end of the programme they said: »We think it's a really well-organized programme. If we take care of ourselves just a little bit, exercise and maybe do something else, we are bound to feel good even in the upcoming years.«
The hotel with thalassotherapy and health centre, offering views of the oldest saltpans on the Adriatic coast, is located only a stone's throw from the Moon Bay. Enjoy the comfortable rooms or suites with a sauna and a separate living room and bedroom in the heart of the protected landscape park with 4 km of unspoilt coast.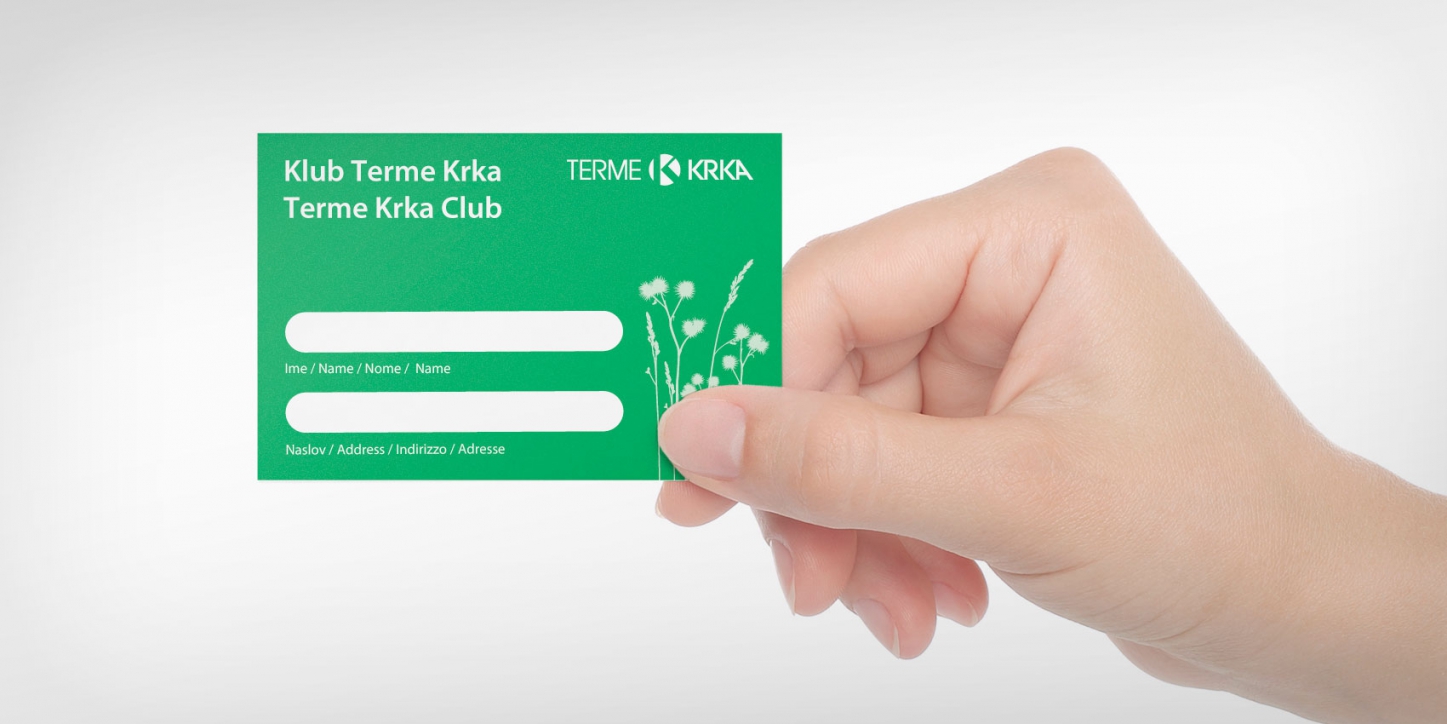 Are you already a member of Terme Krka's family? Membership in the Club entitles you to an additional 10 % discount on accommodation in any of our units. Each day you stay at Terme Krka is recorded on your club membership card. After a member has collected 28 days on their membership card, we grant them two days of half-board accommodation in one of our units as a reward for their loyalty.
Healthy Ageing programme – for a longer and better life
Surcharges:
Tourist tax per person per night, full board, single room.
Free wireless

Free parking

Medical supervision

Disabled friendly